It only seems like yesterday when I was writing a post about BBC 2's new reality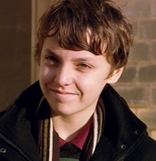 TV talent show The Speaker. In fact it was about 4 weeks ago. They ended up
broadcasting two episodes a week, rather than one per week for 8 weeks. It was actually an interesting show in the end and the final and some strong young speakers in it.
As some of the reviews of The Speaker have said, and I am inclined to agree, it felt a little bit icky when they got taken to Malawi to meet children who were poverty-stricken so that the young speakers could have a topic for their final speech. Good little life experience for the speakers maybe, but a bit heavy-handed I felt.
I actually found myself rooting for the young girl, Irene. She seemed the most together and the most solid as a speaker. She came across as quietly confident. From my observation she seemed as though she had really developed.
Whereas, the actual winner, Duncan, still seemed to be on one-note. A lot of his speeches were all on the same vocal level and same level of intensity. But to give him his due, he did pull it out the bag for the final speech. I had him down to win before the final votes were counted.
In terms of the way The Speaker was put together as a talent show itself it has just dawned on me that they never had phone-voting. This was one of the popular ways to engage the public in the process.  But I think with recent phone in rip-off scandels and the fact that The Speaker quietly appeared on BBC2 might have had something to do with it.
There was something else that seemed to be missing from the show for me. Whilst it was great that they were going to win a trophy and be crowned Britain's Best Young Speaker, but what was the ultimate end? Other than something to stick on their mantelpiece and 15 minutes of fame what else is there?
I think they're too young to become professional speakers, the final 3 are still teeenagers as I write this. So then what? They still have their education to complete. Sure they get to take away the experience, personal growth and a nice pat on the back, but at least with a show like American Idol or The X Factor there's a chance of getting a recording contract out of it.
I'd like to know what happens to them next? Career in politics or journalism to match some of the experiences they had with mentors like Tony Blair's former spin doctor, Alistair Campbell and TV reporter, Kate Silverton.
The other thing I noticed was that not once did we learn how to write a speech. If a speaker didn't make the grade and automatically go through to the next round, they would have to "sing for their supper". They would get given a topic and have to bust out a speech in a head to head with the other peeps who didn't get through.
What would've been nice would be to not only see the process that they went through to write the speech, but also how long it took them. Through the magic of television, the finalists would go through whilst the rest would go back stage and come straight back out with a speech. I don't want to see that whole process on TV, but it would've been nice to have had an information voice-over to cover it:
"Each of the speakers spend 3 hours staring at a blank piece of paper – until their eyes bled"
It was good that each episode they had different mentor who would provide them tips on different areas of speaking, storytelling, persuasion and so on. But it would've been nice to see how they constructed a speech and actually put pen to paper.
– What did Kay Kay do differently to Irene?
– What did Duncan do differently to either of them?
– Did he do anything on paper that was different?
– Or was it all down to his enthusiasm, delivery and conviction?
Regular readers will be familiar with some of the tips on public speaking that I have provided here. If you're new here you might want to check out my welcome beginners page which has articles providing tips in different categories.
Alternatively, leap straight to 101 Presentations Hacks.